Hello,
1 year ago I buyed on ALIEXPRESS a JOYING 10.1'' 4GB RAM Octa 8 Core Android 8.0
Sorry I dont' know # ref model but herewith menu info :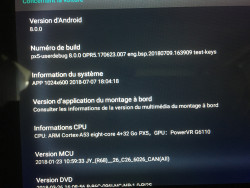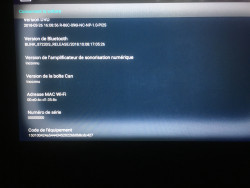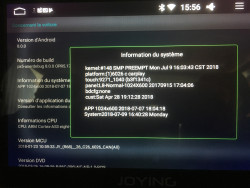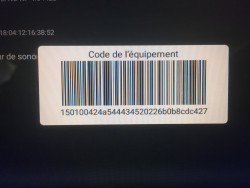 From the beginning I'm confronted at least once a day from touch screen blocked problem.
Only solution : make reset
It works fine but... it's tiring because frequently and especially necessary to re adjust fader each time...
But since ~2 months other really big big problem appear :
At least 3 times a week my wifi access point (Iphone SE) isn't validated !
It finded, tryied connected but can't... re-tryied but always can't... etc...
After make Reset nothing change : same problem
Only long long wait time with radio off can resolve problem.  

Really problematic...
How solve problems ? If anybody have an idea...
May be new firmware exist for my JOYING RADIO ??
Regards